Driveway, walkway or free form driveway. Draw all types of paths with the "Paths" tool in the exterior menu.
---
Driveways and walkways
1. From the "Exterior" step, click on the "Paths" sub-menu, select the "driveway" or "walkway" tool (as required).
❗Driveways and walkways are both used the same way. Their default settings differ.
2. Click once to set the beginning of your path and then move your mouse until you get the desired length. Draw the path following this principle : 1 click = 1 turn. Double click on the last point created to validate the end of the path.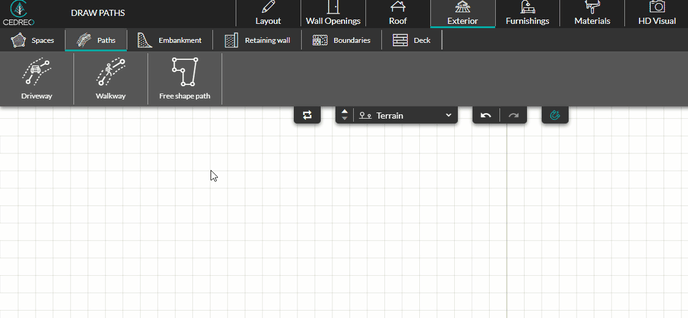 3. You can change the path width from the "Settings" by using the "up/down" arrows or by entering a value and input the feet ' or inches " symbols prior to pressing enter.
4. You can change the

elevation

of the path by selecting it, then by choosing either the "ground terrain" or "per point" icons to apply desired elevation.



You can also elevate only one point of the path. To do this, select "Per point". If you have more than 2 points, you will need to uncheck the "Automatic elevation" checkbox for intermediate points.

Select the point you want to change the elevation of and edit the elevation value from its parameters.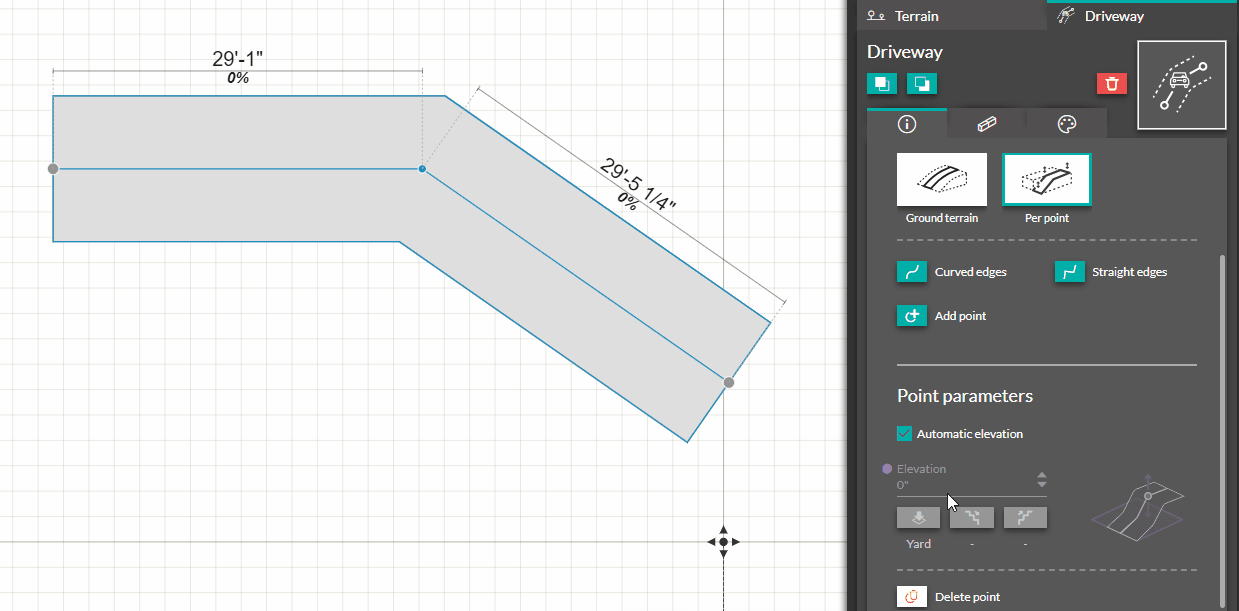 5. To change the shape of the path, click on the "add point" button, position it, then click to confirm the creation location.
💡 Click on the "Curved edges" or "Straight edges" icon according to your needs to have the exact desired effect.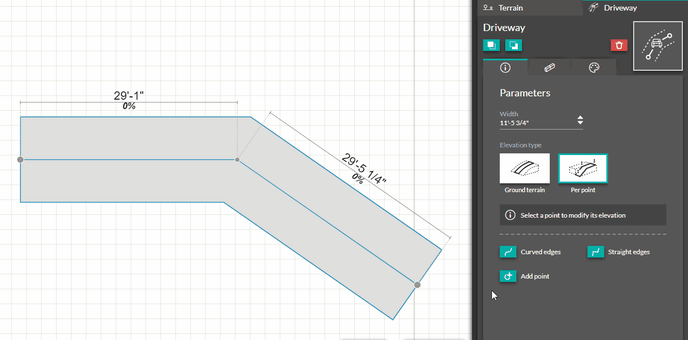 6. You can also add borders > Create borders
💡 You can change the covering of the path from the "Customize" tab on the right. You can also select a covering from the "Materials" step and apply it to the path.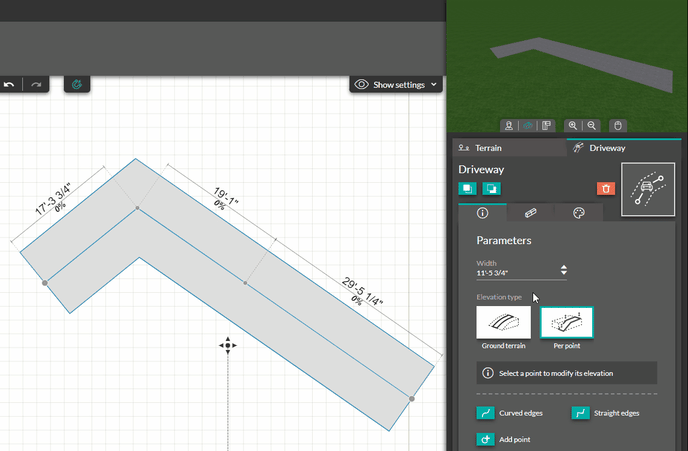 Free form paths

1. Click on the "Free shape path" tool.

2. Make the first click to start drawing your path. Then make as many clicks as necessary to draw your path. Double-click on the last point you created to confirm the creation of the path.

3. To change the elevation, width, shape or border of the path, follow the same steps above to apply for the classic paths (walkways /driveways).